Welcome to the Sunyata Movement Studio Store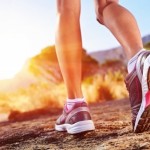 The Walking Series
Improve your walking, balance, posture and more.
The way we walk is uniquely human. Walking is a fantastic way to overcome stress and improve your well-being. Learn to walk as nature meant, with ease and grace.
$85.00 CDN

Fundamental Groundwork:
A 10 Day Challenge using 

Awareness Through Movement

Ⓡ
Your relationship with the ground has a massive impact on the quality of your "uprightness". Discover the incredible feeling of lightness and power through this series of lessons. Learn what true "core stability" is!
$77.00 CDN