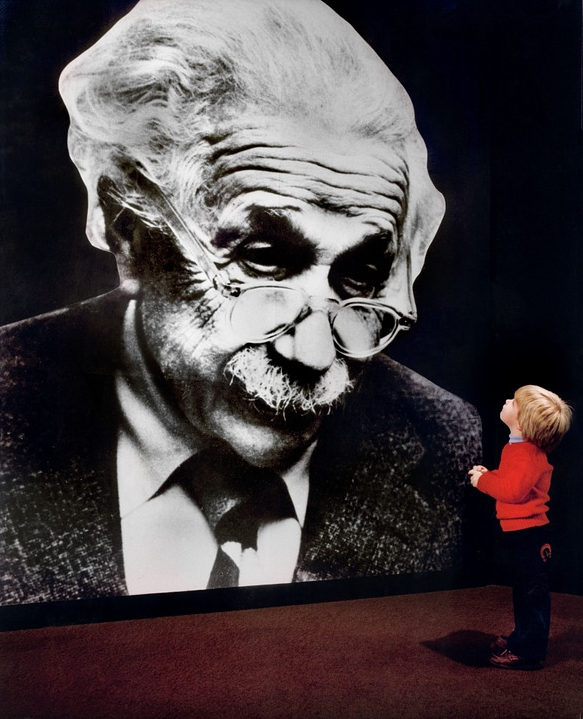 Do you think you're genius material?
If you're like most people I know (yours truly included), although you'd like to be a genius at something, you probably don't think of yourself as genius material.
Why is that?
What do you think makes a genius a genius?
You'd be surprised what a little time and effort will do
Moshe Feldenkrais had this to say about genius:
"I believe that there is no essential difference between what we call a genius and everybody else except that the so-called genius finds the correct method of using himself – sometimes by fortunate circumstances, but more often by searching for it."
There are a few interesting points here besides the fact that there is no difference between geniuses and the rest of us.
What is Feldenkrais referring to when he talks about "the correct method of using [oneself]"?
For me, one of the most important things he is pointing to is the development of the quality of our actions and learning how to be outstanding learners. The quality of actions depends on 3 things:
manipulation (movement of mind and movement of body)
timing (when/timing of each of our thoughts and body movements relates to all our other bodily movements and when/timing of our movements relate to the movements of all the things/people in the world)
orientation (where all our own thoughts and parts of ourselves are in relation to every other part of ourselves and the relationship of ourself to all in the world)
When we can move what we want or need of ourselves, when we want or need to, where we want to or need to with effortless effort and precision, we are using ourselves with the "correct method" that Feldenkrais talks about.
Truth be told, this isn't the whole story because actually…
It's not possible to have perfect action. But…
If you become great at learning and move closer and closer to having perfect action, you can do what geniuses do – you can find the correct method of using yourself. (Find out more about becoming outstanding at learning here: Learning Your Way to Wellness: It's Not What You Think, and Jet Fuel for Awareness Through Movement Lessons: Curiosity)
So the long and the short of it is this…
You want to learn to keep improving your actions throughout life. It's an ongoing process that never ends. And you want to get really good at learning. To do this, you have to put in some time and effort. Regularly. Frequently. Did I say regularly? And frequently?
Yup – Feldenkrais says it here too in his usual emphatic way…
"Anyone who wants to get through will power, through decision all that which has to be got through work, one can be sure that he will not succeed. Because if only it would be possible, it could be possible to become a Horowitz without playing ten hours a day for twenty years, if it could be possible to be a Jascha Heifetz without playing for forty years, if it could be possible to be Einstein without occupying oneself with mathematics for forty years, you could be a genius doing nothing. Until today it is so, that everyone who has a mind, one percent of mind to additional 99% work it will do something." [emphasis mine]
You will get results! Even if you only had 1% the brain power of the so called genius. If you put in the time to organize your actions with a learning mindset – you will get results! You do have the potential to be genius. Whereas, the person who may be genetically gifted, without the work, won't get terribly far.
Will power will not get you there. It takes time. And…you will get results.
Genius is not born, it's made — by a doing the work.
Learn to learn, and learn to organize yourself, or as Feldenkrais would say, "find the correct way of using [yourself]" and put some time into it, and you'll be surprised at the results.
The Feldenkrais Method(R) and Awareness Through Movement(R) lessons are brilliant ways to do exactly this.
Reading this blog post is great, but this alone won't help you find the correct way of using yourself. No blog post or book or dissertation could ever do that for you. You have to put in your own time. Go to my Free Online Content Library and do the lessons! If you've already done those, consider finding a live class in your area or check out my home audio programs.