Upcoming Awareness Through Movement™ Workshops
Tuning In, Being Present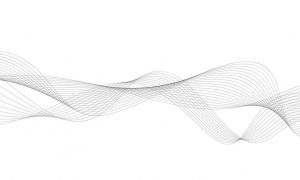 March 14 & 15, 2020, Winnipeg, MB.
"Improvement of talented people comes through their awareness of themselves in action. Their talent arises from their freedom to choose their modes of action." ~Moshe Feldenkrais
This workshop is primarily focused on assisting counsellors and practitioners in other helping professions, but is
open to all
who want to deepen their capacity for tuning in and being present.
Click here to register
.
The more we can refine our own sense of ourselves and way of being, the more effective  we can be in our work, and in our lives. Exploring and expanding clarity in who we are and what we do keeps us growing as professionals and human beings.
Practitioners are constantly creating and adapting on many layers of activity and awareness: listening, attuning to and resonating with clients, students, themselves, the environment. They are picking up myriad cues, many of them below conscious knowing; until they become aware and conscious of them. This tool of awareness makes possible increased refinement, and choice in action, thought and emotion.
Our primary tool is our self. This workshop will promote more awareness of the intimate relationship between our intentions and our ability to express them.
The Feldenkrais Method of Somatic Education helps make the abstract concrete. You learn through interesting gentle movement explorations that immerse you in the experiential. These Awareness Through Movement lessons give you tangible, first-hand, felt-sense experiences through which to discover your patterns and new choices.
In this workshop, we will explore how improving attentional capacities, sense of embodied presence and bodily organization enables us to:
Maintain healthy boundaries

Make finer distinctions between you/me/we
Be present for someone without merging
Be more comfortable and "at home" in your own skin

Provide more stable, grounded support for your clients
Improve your ability to make finer distinctions about what is happening with your clients as well yourself
Be more fully present in all your relationships
Become more comfortable with "not knowing"

Learn to find greater comfort with discomfort

Become more adept learners
Live with greater clarity, comfort, and ease
Both days will immerse you in the joy and challenge of learning. The more you immerse yourself and enjoy the days, the more you can learn and integrate into your life.
Workshop Details:
March 14 & 15, 2020 — 9:30 – 4:30 both days.
Canadian Mennonite University, North Campus (corner of Shaftesbury Blvd. and Grant Ave.), Second Floor, West Lounge
Early Bird Registration (ends Thursday, Feb. 27th): $175
Regular Registration Fee: $205

The Kelowna Feldenkrais Teacher Training will begin in June 2020.
I will be the Assistant Trainer for all segments of the entire training. I'm very excited that Julie Peck of Perth, Australia will our Education Director. She brings an exceptional teaching style and great passion for the method and compassion for her students to her teaching. She will be joined by an excellent roster of 5 other trainers to expose the trainees to a diverse, rich repertory of knowledge and skill.
Be sure to get in on any Early Bird Rates by subscribing for updates. You'll be the first to know when I'm running the next workshop and get all the details.